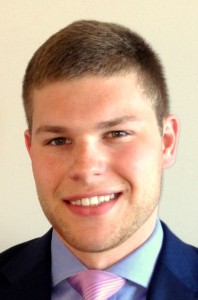 Erik Carlson – Business Research Intern
Erik graduated from Boston University in June 2013, where he was studying Accounting and Finance. He earned several honors: BU Honors Program, Emerson Scholarship and Jerome P. Facher Scholarship, to name a few. During his time at BU, he led a nine student cross-functional business development team that designed and simulated a market launch. Before graduating, Erik had already signed on with PriceWaterhouseCoopers in New York City to be a Mergers & Acquisitions Advisory Associate.
He completed a 3 month internship program with us this spring, creating a business plan for a start up innovation center.  The plan was well researched, documented and thoughtful. Erik's execution was excellent. Thank you, Erik! Good luck in your new job in NYC!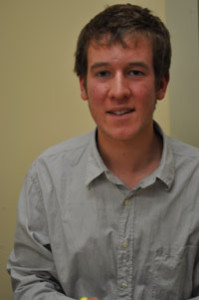 Jake Indursky – Performance Measurement Intern
Jake is a rising junior at Tufts University where he is majoring in Economics and Political Science.  He is also pursuing a minor in Computer Science. He is on the Dean's List. In high school, he received several honors: National Honor Society, Class President and was part of the Legislative Council.
He designed a database to track our grant recipients and analyze the success of the Homelessness Prevention Program in keeping clients housed. It is structured to be easily understood. HCA will be able to utilize it in subsequent years.  Thank you, Jake! We hope to see you as a volunteer in the fall!