HCA is now advancing a 43-unit affordable housing development at the site of this former auto body shop!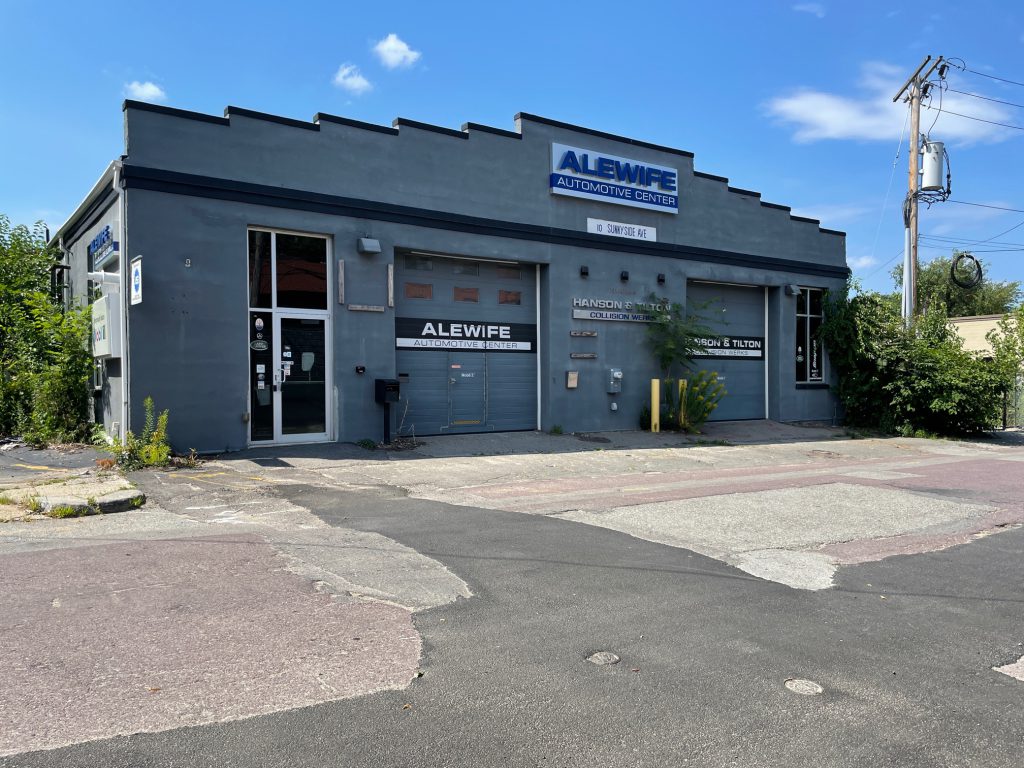 LATEST NEWS:
Public Hearing for 10 Sunnyside with the Zoning Board of Appeals
Tuesday, April 25th, 2023, 7:30 pm
Find project materials on the Town's website
HCA is pursuing zoning for this project under the Comprehensive Permit, also called Chapter 40B.
Zoning dictates what we can be built where. This includes the kind of use (housing, a school, a store), and also the height, how much a building must be set back from the property line, and other requirements. You can't build a new building without the Town's approval that you are complying with the existing zoning for that site. Or — as in our case — that you are using another zoning policy that lets you stray a bit from the existing zoning. We are using 40B, which lets you stray if you are providing affordable housing.
Since this is a public hearing, the public will be able to share comments. Please be in touch with Erica if you have questions about the project, or want to support it, but aren't sure how to participate at the public hearing.
ESchwarz@housingcorparlington.org or 781-859-5294 x1
A few highlights about our plan for 10 Sunnyside:
43 rental apartments
100% affordable for households who earn no more than 60% of the Area Median Income (AMI); Some units reserved for households earning up to 30% AMI.
(16) 1-bedroom; (20) 2-bedroom; (7) 3-bedroom
Car Parking and bike parking
Roof deck garden facing Sunnyside Ave for tenant use
Community room for HCA and tenant use, and to be shared with other local groups
HCA purchased the property in October 2022. In 2023 we are moving on designs, requesting Arlington CPA funds, and seeking zoning.
Our development team includes real estate development consultant: Gabby Geller, architects: Utile Architecture and Planning, and General Contractor supporting preconstruction work: Bald Hill Builders.
This page will continue to be updated as the project progresses, including dates for public meetings.
Please contact Erica Schwarz with any questions or comments:
ESchwarz@HousingCorpArlington.org or 781-859-5294 x1