Join HCA for our Clean Ups
To lower our maintenance costs, HCA hosts clean ups on our two-family properties.
If you are interested in joining us for our Clean Ups or want more information about other volunteer opportunities, we will have more info soon.
Fall 2018 Kimball Farmer House & 16 Bow Street Clean-Up
On October 24th, Housing Corporation of Arlington collaborated in a community effort with Cambridge Savings Bank to do a clean-up of HCA's properties at Kimball Famer House at 1173 Mass Ave and 16 Bow Street. Pamela Hallett, Executive Director of HCA lead the effort, along with Jeri Foutter of Cambridge Savings Bank. The maintenance focused on raking, collecting leaves, weeding, planting, general fall cleanup, which helped make both properties look fresh for the upcoming Winter season! HCA participates in regularly cleaning the grounds of their properties with the help of a local bank branch every few months. The next clean-up effort will be held around Spring 2019.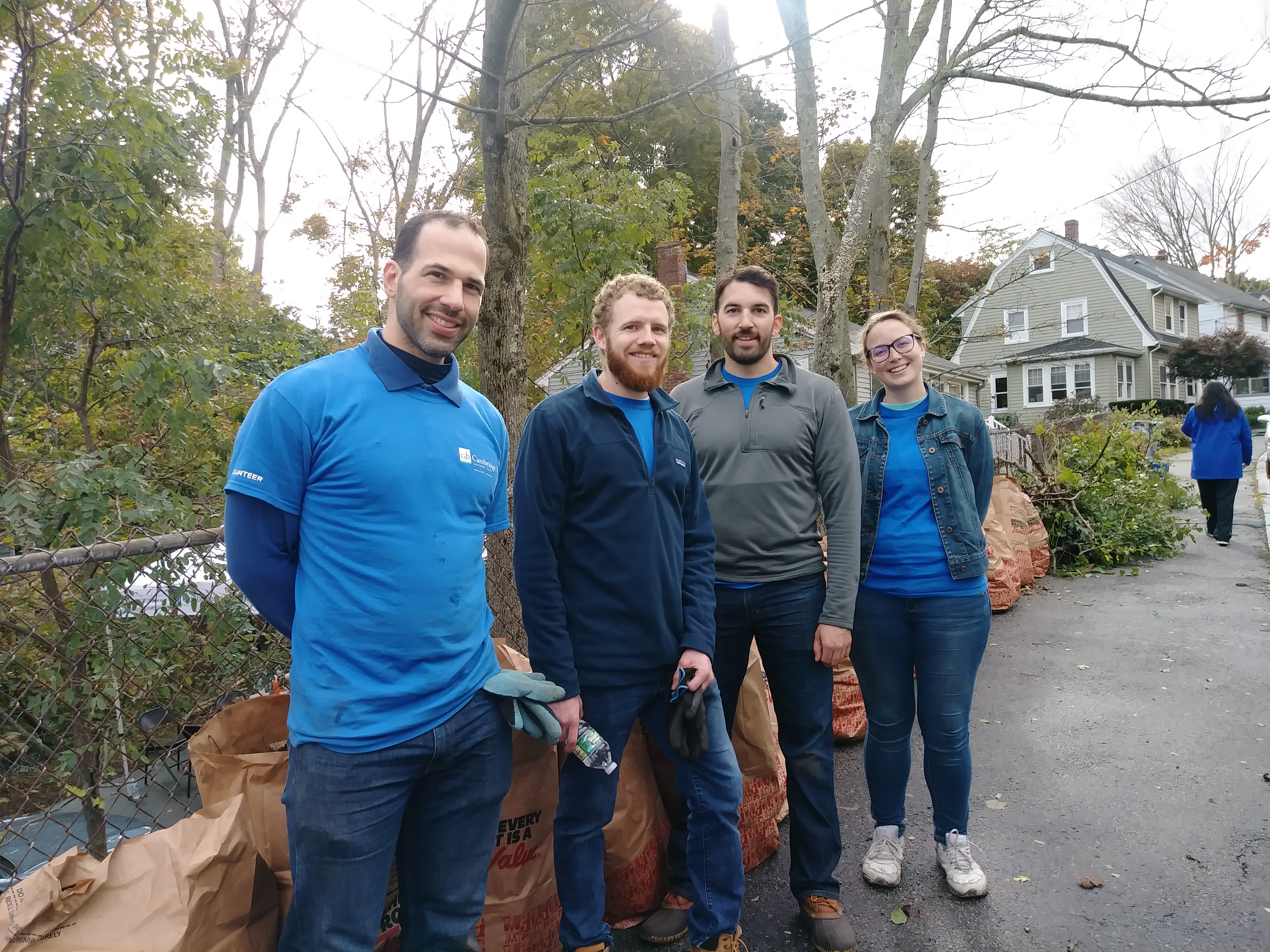 Special thanks to our clean-up team from Cambridge Savings Bank!
Kimball Farmer House Planting Party
On August 20, 2016 a hard working group of volunteers teamed up to beautify the newly renovated Historic Kimball Farmer House. It was a hot sunny day and for five long hours they weeded, soiled, planted flowers and mulched the property. We are so grateful for the support we received and are very proud of a job well done!  A big thanks from HCA to those who volunteered and donated. Among those donors, Lalicata Landscape Products Inc. of 33 Ryder Street in Arlington, went above and beyond with their donation of soil and mulch. Thank you so much! The property is now ready for tenant move-in on September 1.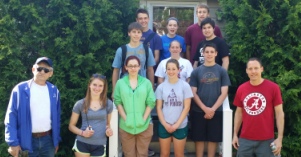 SPRING CLEAN UP 2014
On June 2nd a group of Arlington High School juniors and two teachers came out to one of HCA's properties on Bow Street for community service day.  For three hours the group worked tirelessly weeding, raking, mowing, and pruning.  Thanks to all their efforts the property looks spectacular!
The beginning of the project…
The end results are magnificent – great job!