This year, Housing Corporation of Arlington (HCA) held its Annual Meeting on September 21st, 2018 at Tango Restaurant, serving a wonderful, gourmet Argentinian breakfast for 70+ people to discuss the Annual Report, the progress on HCA developments, hear guest speakers, and honor retiring board members as well as elect new ones. Our speakers included HCA Board President Thomas Nee and HCA Executive Director Pamela Hallett. Our featured speakers were Karen Kelleher, a longtime resident of Arlington, who is the new Executive Director of LISC Boston, a community investment group, and Deng Nyuon, a current tenant and one of the Lost Boys of Sudan. Karen Kelleher gave a detailed talk on a range of topics, including the rising issue of NIMBY-ism especially around the 40B zoning law for affordable housing. She shared a story about one of the local protests against the proposed 40B development in the Mugar Woods in which her own young daughter participated. HCA looks forward to collaborating with LISC on future projects and figuring out options for more affordable housing in Arlington. Deng Nyoun discussed his horrifying experiences leaving Sudan and his struggles coming to the US including his experiences living as an Arlington resident with the help of HCA.
Four HCA board members were re-elected: Jack Cooper, Mareshia Donald, Alex Hassinger, and Deidre Westcott. Five new board members: Brian Smith, Frank Tadley, Jillian Flynn, Abhidnya Kurve, and Matthew Peirce were elected. We welcome their service and look forward to the contributions they have to offer. HCA honored three retiring members of HCA's Board of Directors: Pamela Baldwin (served since 2010), Mary Lou Vest (since 2007), and Janet Blodgett (since before 2004), with Neal Mongold presenting each with a plaque and thanking them for their many years of service to the organization.
The meeting was adjourned at 9:30 AM.
Link to: HCA's 2017 Annual Report
HCA's Annual Meeting Pipeline Projects Powerpoint 2017
This year's guest speakers for the 2018 Annual Meeting were: Karen Kelleher and Deng Nyuon.
Karen Kelleher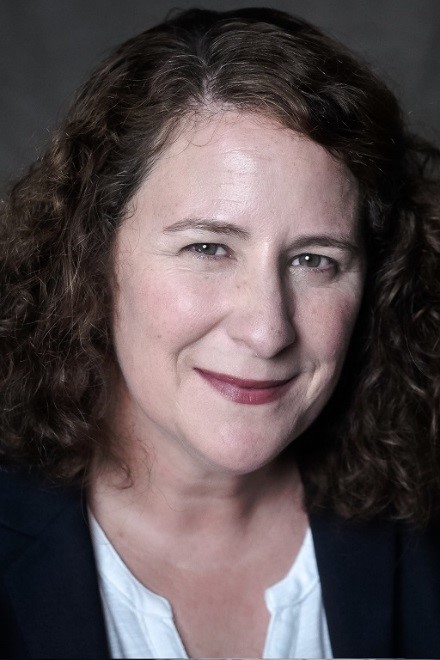 LISC Boston Names New Executive Director
LISC names top housing official to ramp up investments in Mass. neighborhoods
BOSTON (August 6, 2018)— A community investment group that has driven more than $286 million into Boston neighborhoods has named a new executive director to lead its expanding economic development agenda and drive new capital into housing, businesses and jobs across the Commonwealth.
The Local Initiatives Support Corporation (LISC) has named Karen Kelleher, most recently deputy director of the Massachusetts Housing Finance Agency (MassHousing), as the new executive director of its LISC Boston program, which for nearly 40 years has led efforts to build up the strength of neighborhood nonprofits and revitalize communities.
At MassHousing, Kelleher was notable both for the scale and innovation of her efforts to address the state's affordable housing crisis. Under her leadership, MassHousing invested approximately $1.5 billion to fuel multi-family affordable housing during the last two years, driving the preservation of more than 10,000 units of low income housing.
She led the deployment of a statewide workforce housing program to drive new housing construction and support families that earn too much to qualify for traditional low-income housing programs but not enough to afford rapidly escalating market rents.  She also oversaw approximately $1 billion of single family lending to low- and moderate-income borrowers, and drove the creation of MassHousing's down-payment assistance program for first-time homebuyers.
"Karen has a clear understanding of what it takes to help residents and communities improve their quality of life," noted Maurice A. Jones, LISC president and CEO. "Throughout her career, she has knit together public-private partnerships that expand economic opportunity and fuel growth, giving people of all backgrounds the chance to drive local prosperity and share in its benefits."
Before joining MassHousing, Kelleher spent more than a decade at The Community Builders, Inc., rising to senior vice president and general counsel of the Boston-based nonprofit developer. Earlier, she was a syndication and real estate associate at Nixon Peabody, and she began her career at the Department of Housing and Urban Development, where she was program counsel for Community Planning & Development programs like CDBG and the Economic Development Initiative. Kelleher also spent a year as a teacher at Nativity Preparatory School, a Boston middle school serving boys from low-income families.
She now brings her experience to LISC Boston, which has been deeply engaged in work to help residents build job skills, improve health and safety, boost educational outcomes, spur business opportunities and create jobs, and develop high-quality, affordable housing that anchors stronger neighborhoods.
"I'm honored to lead the next chapter of LISC Boston's work investing in the Commonwealth's people and communities," said Kelleher.  "I look forward to working creatively with longstanding and new LISC partners to broaden access to the many opportunities our thriving economy offers."
Kelleher earned her bachelor's degree from Boston College and her J.D. from Georgetown University. Over the years, she has contributed her time and expertise to a range of organizations including the Urban Land Institute; the American Bar Association Forum on Affordable Housing and Community Development; the Boston Bar Association, the Healthy Neighborhoods Equity Fund Investment Committee and the Washington Legal Clinic for the Homeless.
About LISC
With residents and partners, LISC forges resilient and inclusive communities of opportunity across America – great places to live, work, visit, do business and raise families. Since 1979, LISC has invested $18.6 billion to build or rehab 376,000 affordable homes and apartments and develop 63 million square feet of retail, community and educational space.
Deng Nyuon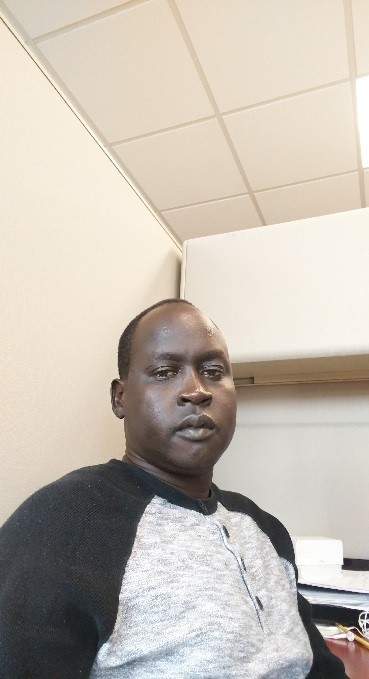 My name is Deng Nyuon. I come from Bor in what is now the newly independent country of South Sudan. I moved to the United States from Kenya in 2000. I was part of a group that became known as the "Lost Boys of Sudan".  I first lived with 7 other "Lost Boys" at St. Paul Lutheran Church in Arlington. I went to Arlington High School, graduated in 2000, and received a scholarship to attend Boston College.  I went on to get my master's in social work.
I am a licensed Independent social worker and work for Eliot Community Human Service as a Clinical Supervisor in a clinic at Jamaica Plains. I have a family with a beautiful wife and four kids who reside with me here in Arlington.  Arlington has become my new home since 2000.
The Lost Boys of Sudan  from International Rescue Committee Inc.'s  webpage  https://www.rescue.org/
Over 25 years ago, Sudan's civil war uprooted 20,000 Sudanese children. They were known as the Lost Boys.
October 3, 2014
In 1987, civil war drove an estimated 20,000 young boys from their families and villages in southern Sudan. Most just six or seven years old, they fled to Ethiopia to escape death or induction into the northern army. They walked more than a thousand miles, half of them dying before reaching Kakuma refugee camp in Kenya. The survivors of this tragic exodus became known as the Lost Boys of Sudan.
In 2001, close to four thousand Lost Boys came to the United States seeking peace, freedom and education. The International Rescue Committee helped hundreds of them to start new lives in cities across the country.
A refuge in the United States
As the war in Sudan continued to rage, the United Nations refugee agency (UNHCR) determined that repatriation and family reunification was no longer an option for the Lost Boys. UNHCR recommended approximately 3,600 of them for resettlement in the United States and the U.S. State Department concurred.
The Kakuma youth began arriving in the U.S. in small groups in the fall of 2000. Over the next year the IRC helped hundreds resettle in and around Atlanta, Boston, Dallas, Phoenix, Salt Lake City, San Diego, Seattle and Tucson.
Quest for education
Most of the older boys who came to the United States were eager to capitalize on opportunities for higher education, but found that their idea of becoming full time students was not a realistic goal. Since most were over 18 and living on their own they needed to support themselves. And even though the majority attended school within Kakuma camp and had completed or were well on their way to completing high school, they did not necessarily qualify for entry into U.S. colleges.
Adjusting to life in America
The Lost Boys faced enormous challenges in adjusting to American culture and modern society. IRC case workers worked closely with the boys in orienting them to their new communities, making sure that they were as comfortable as possible, and offering guidance on such issues as personal safety, social customs, public transportation, shopping, cooking, nutrition and hygiene.
Volunteers, many of whom became aware of the immense needs of this group through media coverage, also played a significant role in this area. They served as an essential link to the greater community, helping to generate additional employment opportunities, as well as increase donations and awareness.
Looking toward the future
Many of the Lost Boys went on to earn college degrees and become U.S. citizens.
Over the next decade the Lost Boys built new lives for themselves in their adopted country. Many of them went on to earn college degrees and attain U.S. citizenship, while wondering whether they would someday have the opportunity to return to their homeland and reunite with the families they left behind.
 Learn how you can help refugees in the U.S. and around the world.
HCA Board Member Neal Mongold honored three retiring members of HCA's Board of Directors: Pamela Baldwin (served since 2010), Mary Lou Vest (since 2007), and Janet Blodgett (since before 2004), presenting them with a plaque and thanking them for their many years of service to the organization.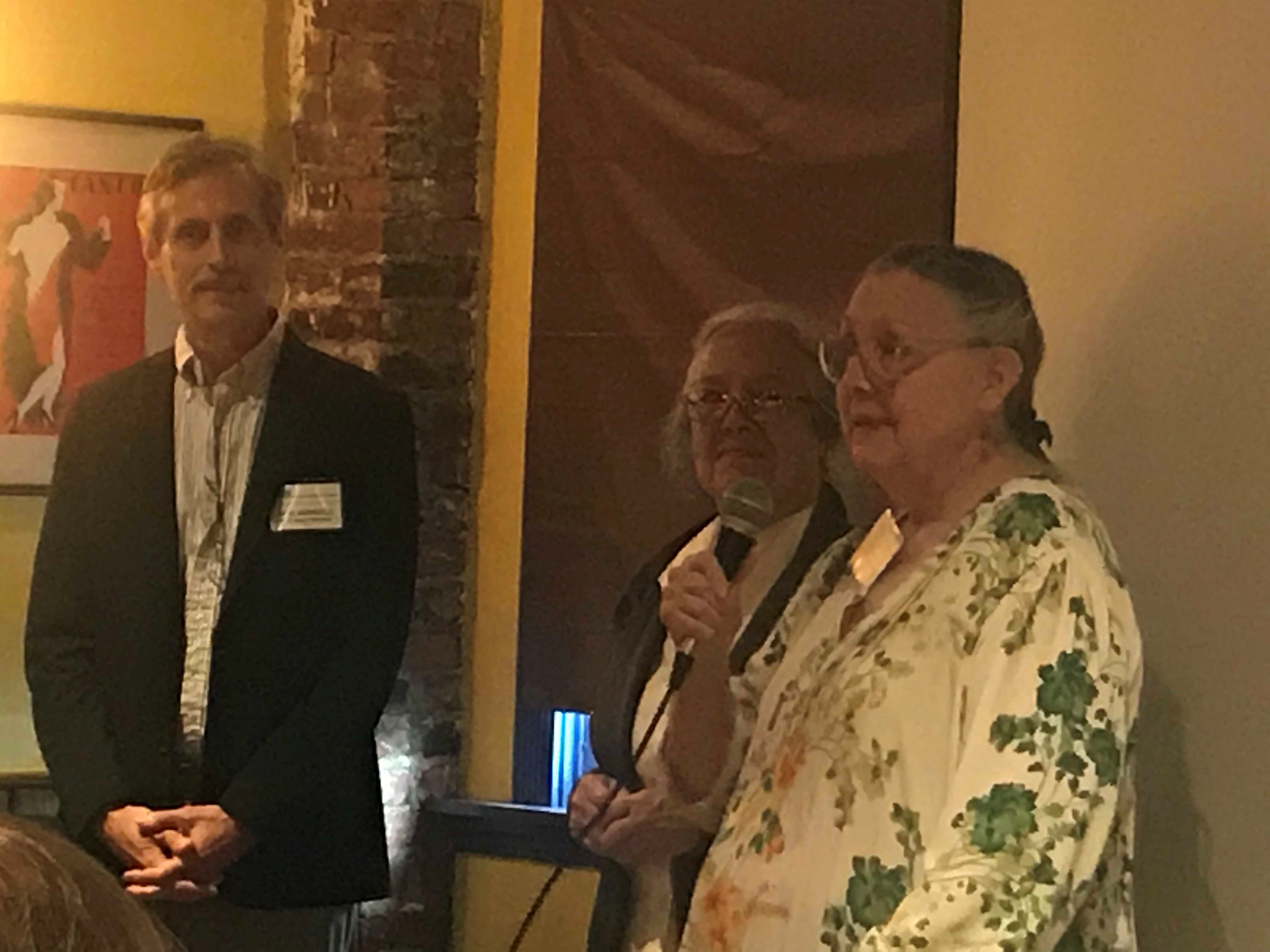 hca board member NEAL MONGOLD (lEFT) and hca executive director pamela hallett (center) awarding a plaque to janet blodgett (right) for her many years of service to hca's board